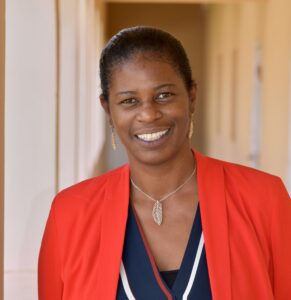 Editorial

Soraya Agard-Lake
Head of the Department of Youth
Ministry of Education, Culture, Youth and Sport (MECYS)
The importance of meaningful youth participation on St. Maarten is gaining more recognition as Government Ministries and youth stakeholders are increasingly displaying a more structured approach to consulting with youth when developing policy and programs. Youth are also being made more aware of the importance of their participation and engagement in these processes. Activities that involve youth development are also coming to the fore with the goal of enhancing their skills which enable them to collaborate and eventually take the lead in community initiatives or start their own projects and programs as they see fit.
Barriers
However, where child protection and youth involvement are concerned, much work is still required and breaking social and cultural barriers is paramount. On our island, more attention from adults should be placed on topics such as youth-on-youth violence, gender-based violence, sexual orientation discrimination, abuse, and neglect. This can stimulate the youth to speak out, share their stories and their opinions.
Culturally, children who have been part of the child protection system are not generally empowered to share their experiences and turn their adversity into a positive experience for themselves and others through support group mechanisms that raise awareness on matters that concern them. Furthermore, talking about personal adverse situations stemming from the home environment is stifled due to fear of judgement and shame. Their trust is sometimes broken by the very professionals who were meant to offer protection and a safe environment in the first place.
Youth expertise
Encouraging youth to overcome adverse situations and trauma and become "experience experts" can be both rewarding and empowering. It is important to understand however, that having experience in situations does not make one an expert. Becoming an expert calls for the youth in adverse situations to first heal, then amass knowledge of the subject and the system in which they were placed as a protective measure. The National Child Protection Platform will provide the opportunity for youth, including such so-called 'experience experts' to be involved in the development of child protection initiatives through the Youth Sounding Board.
Preparing youth to become the experts that are needed to engage other youth in similar situations requires not only that the community embrace such initiatives but more importantly, this calls for the involvement of professionals to promote participation of vulnerable groups by facilitating the recruitment of youth, offering guidance and education on various topics, communicating with the youth, informing them of the latest updates and planning activities, and creating opportunities for them to offer their advice and peer support, thereby creating enthusiasm for others to join.
Continuous involvement
Lastly, to support such initiatives, collaborations from a governmental level between the Ministries of Justice, Public Health, Social Development and Labor and the Ministry of Education, Culture, Youth & Sport are key to create sustainable and safe spaces for youth to be continuously involved.