How can you engage young people more meaningfully in your work? Lenworth Wilson, who has been working in youth development on Sint Maarten for over fifteen years, shares his insights.
---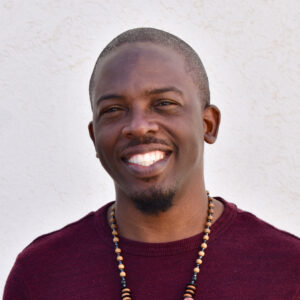 "As a professional who works with or for the youth, you might already engage young people in your work. Agencies like the United Nations, or locally, our Department of Youth, are also taking steps to recognise and involve youth as partners, stakeholders, and change-makers in their work."

However, this is not always as simple as it sounds. To engage young people in a meaningful way, several participation principles are important. If these are not taken into account, youth participation can become 'tokenistic'. This term is used for actions that, on the surface, appear to involve youth, but in reality, young people had no genuine involvement or impact on the development or execution.
---
DO: Engage youth from the start
Whatever the earliest phase of planning is, before you write or approve a plan or policy, get young people involved in the process. You can start by consulting young people on your ideas and requesting their input. Involving youth from start to finish also ensures that the product you create is relevant to them, and thus more effective.
DON'T: Make decisions about the involvement of the youth on their behalf
This might stem from the assumption that if you give young people a choice, they will choose not to get involved. We often want youth to engage in a specific way, which might not speak to all groups of youth. Young people are individuals that differ in their interests and in the ways that they choose to participate.
DO: Provide equal opportunities for all
Often it is easiest to engage youth who are already involved through youth groups or excelling in school; however, this level of participation is not representative of the views of all youth. There are always students in class that 'raise their hand' but others might not do so for a range of factors. They are not lazy or uninterested, they just might think: "participating is not for me", due to, for example, the environment in which they grew up. Youth of diverse backgrounds and characteristics need different support and outlets to enable their participation.
DON'T: Assume you know what is best for youth
You should view youth as individuals who can make good decisions for themselves and others. How a young person views the future and what is in their best interest might differ from your own views as an adult. The things that you value, your views, and your future prospects at middle age are different than they were as an adolescent. This does not mean that young people are always right, but their perspectives should be seen as valid.
DO: ProviDiscuss expectations (yours and theirs) about involvementde equal op
Do not try selling what you do not have – as this can cause disappointment. For example, when involving youth in policy work, explain clearly that these processes can take a long time and may not have a quick, visible impact. Do not give the impression that 'big or quick changes' will happen due to their involvement. Explain to the youth involved that their contributions are valuable and be honest with them when (or if) tangible results will come to fruition.
DON'T: Assume that everybody understands meaningful youth participation
In Sint Maarten and the wider Caribbean region, we are familiar with the phrase: children should be seen, not heard. Worldwide, children are often seen as 'helpless beneficiaries'. The general concept of youth participation is relatively new, so we cannot assume that everyone is on the same page. It is essential to sensitise professionals (especially duty-bearing decision-makers) to value and adopt the principles of meaningful youth engagement.
DO: Invest in youth
Invest in youth through youth-friendly environments, structures, and materials, that can enable youth to grow their skills and support their meaningful participation. Do not assume that the usual processes which you have been following are sufficient to meaningfully engage the youth. Pay special attention to the capacity needs of traditionally underserved youth, such as those with less access to education, from low-income households, or with disabilities and learning challenges.
DON'T: Assume all youth feel safe to express themselves
Young people don't always come from households where their thoughts or opinions are valued. Some still have to learn to be comfortable expressing themselves. When having conversations with youth, remember that you should not 'lead' them in a specific direction to match your views as an adult. In addition, make sure that you follow safeguarding procedures and child protection rights for youth under the age of 18.
DO: Be prepared to address unequal power dynamics between youth and adults
Suppose you are supporting youth engagement in your organisation. In that case, you might also have to have some uncomfortable discussions with decision-makers who, due to personal, cultural, political, economic, or other reasons, prefer not to act on the input given by youth. As a professional promoting youth participation, you have the responsibility to advocate for and champion meaningful youth engagement, when others might be reluctant to support their participation.
Lenworth Wilson has been working in youth development on Sint Maarten for over fifteen years. He is currently working as the Adolescent Development and Participation Specialist for UNICEF the Netherlands, on Sint Maarten. Which do's and don'ts should professionals keep in mind to engage the youth more meaningfully in their work?