The Kingdom Taskforce was established in 2014 with the goal to strengthen the cooperation and promote equality in the standard of children's rights among the Kingdom Partners. The Kingdom Taskforce for Children's Rights is comprised of representatives from Aruba, Curaçao, the BES islands, Sint Maarten and the Netherlands.
Best practices
The need for the Kingdom Taskforce was identified in 2014 at the Kingdom Conference, which was held on Aruba. The attending political authorities endorsed the premise that each child in the Kingdom should be entitled to a good life, as stated in the Convention for the Rights of the Child. The Kingdom Taskforce partners agreed that this body would function as an effective mechanism to guarantee that a proper standard of living, for all children in the Kingdom, is met across the board.
As a result, the Taskforce partners have dedicated their efforts to develop a multi-annual action plan for their respective islands. These islands subsequently report on the progress and outcome of their activities and share best practices during their monthly virtual meetings and more extensively during the annual Kingdom Conference for Children's Rights that caters to professionals in youth work.
Seven key areas
In 2018, the Taskforce drafted a memorandum of understanding (MoU) to strengthen seven areas of cooperation and compliance on children's rights among its partners. The seven key areas of cooperation addressed in the MoU are: positive parenting, prevention of child abuse, development of 'safety nets', youth participation, professional assistance and support of children and families, with special attention for vulnerable children. This MoU was signed by all Ministers within the Kingdom responsible for the Youth portfolio. For St. Maarten, the MoU was signed by the former Minister of Education, Culture, Youth & Sport, the honourable Wycliffe Smith.
Various themes
Despite the challenges caused by the COVID-19 pandemic, the Kingdom Taskforce remains optimistic about hosting its annual conference later this year. Details on how the Taskforce intends to proceed with the conference are currently being worked out and will be based on the evaluation of the first digital conference held in 2020, which was necessary due to Covid-19 travel restrictions.
The topics discussed during the conference varies, and are generally related to the annual theme chosen by the Taskforce. In 2020, the emphasis was placed on Child Protection. Due to the unanticipated impact of the Covid-19 pandemic on the lives of children globally, special attention was given to the impact on children in Caribbean households during the pandemic, as well as an evaluation of 25 years of Children's Rights and an assessment of where we now stand.
While this conference was not accessible to the general public, it was informative, interactive and inspiring through its presentations and workshops for youth professionals.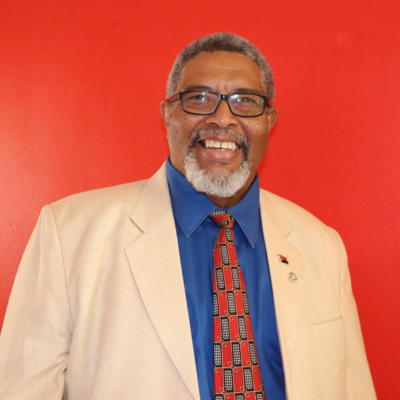 "For practically all of my adult life, my main career path has focused on the youth, helping them develop holistically, through various outreach programs and events. My driving force is knowing that positively investing in young lives gives them the chance of a bright future where they too can pay it forward."
– Erick van Arneman, Division Labour Affairs and Social Services, Opvoedambassadeur, St. Maarten Kingdom Taskforce Member
"Today I recognize the honourable responsibility I share with my fellow colleagues in the Kingdom Taskforce Children Rights to empower our children with the competencies to be the future leaders of their society. I am truly blessed to know that together we can make a difference in the lives of this generation."
– Shermina Powell Richardson, Acting Secretary General St. Maarten Kingdom Taskforce Member
Please find more information on the website (http://www.sintmaartengov.org/PressReleases/Pages/Kingdom-Taskforce-for-Childrens-Rights.aspx)