'MY Participation Matters' was the theme of the Sint Maarten Youth Roundtable Conference. The event was very inspiring to all participating young people.
The Sint Maarten Youth Roundtable Conference, under the theme 'MY Participation Matters', was successfully held on March 3, 2022. (MY is also short for the first two words of Meaningful Youth Participation, of course.) The virtual event featured an all-youth cast of dynamic speakers, presenters, and performers from Sint Maarten.
Satellite locations
The Department of Youth, in collaboration with UNICEF the Netherlands, hosted the event virtually. This was due to the high number of active Covid-19 cases at that time. Despite the challenges posed by the pandemic, the event was well attended. In addition to being live streamed to the public, an estimated 200 registered students participated through 'virtual satellite locations', set up at eight participating secondary schools. Students could share their opinions and feedback through quizzes and messaging applications.
Governmental youth strategy
The conference is part of the Department of Youth's efforts to promote youth participation and develop a youth mainstreaming strategy for the government apparatus, in general. Ideally, this will eventually lead to institutionalised systems through which youth can influence policies and programs that affect them.
How do you know someone is in need?
"Sometimes people tell you, but others might be shy or 'proud'. It is important to listen and look. This is especially true when children are involved. Instead of asking for help, they might act out or the opposite – be very quiet. We also look at what they bring to school. A child might be bringing snacks to school, but it is just a packet of cookies. This will prompt us to start providing them with meals and check up on their home situation."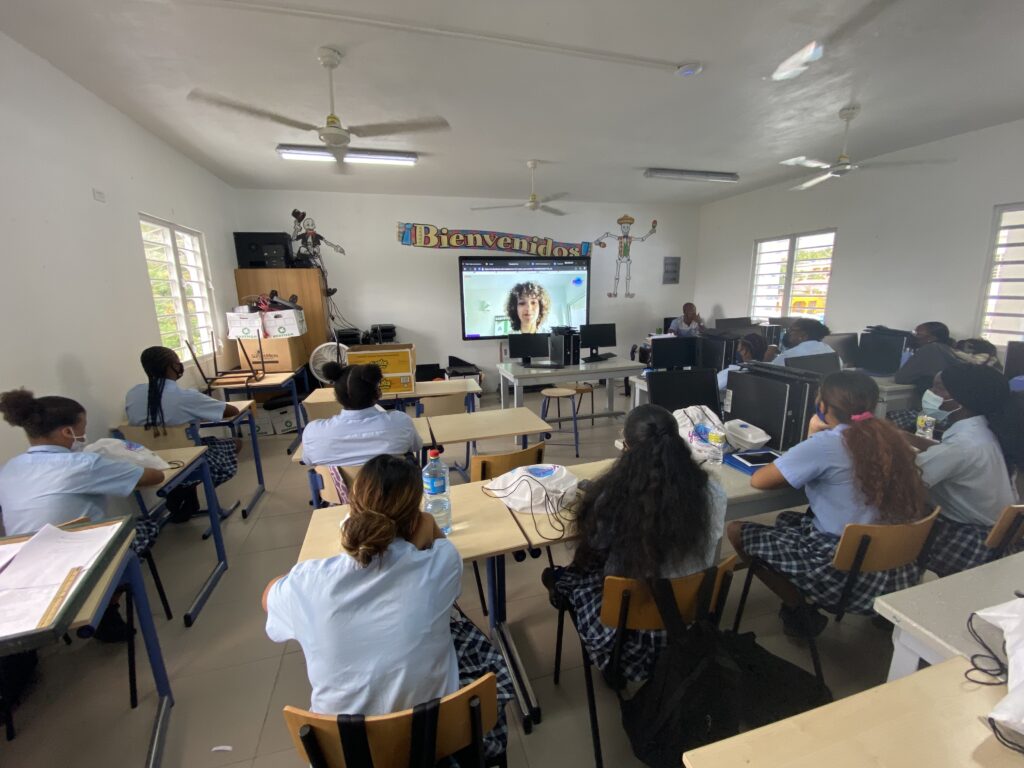 Young people shared their opinions during the conference via messaging apps and quizzes. "Inspirational!", many commented during Ralph Cantave's keynote speech when he said: "The first and most important step to making your contribution matter is challenging yourself into believing and knowing that you matter as an individual, a student, as a citizen of Sint Maarten."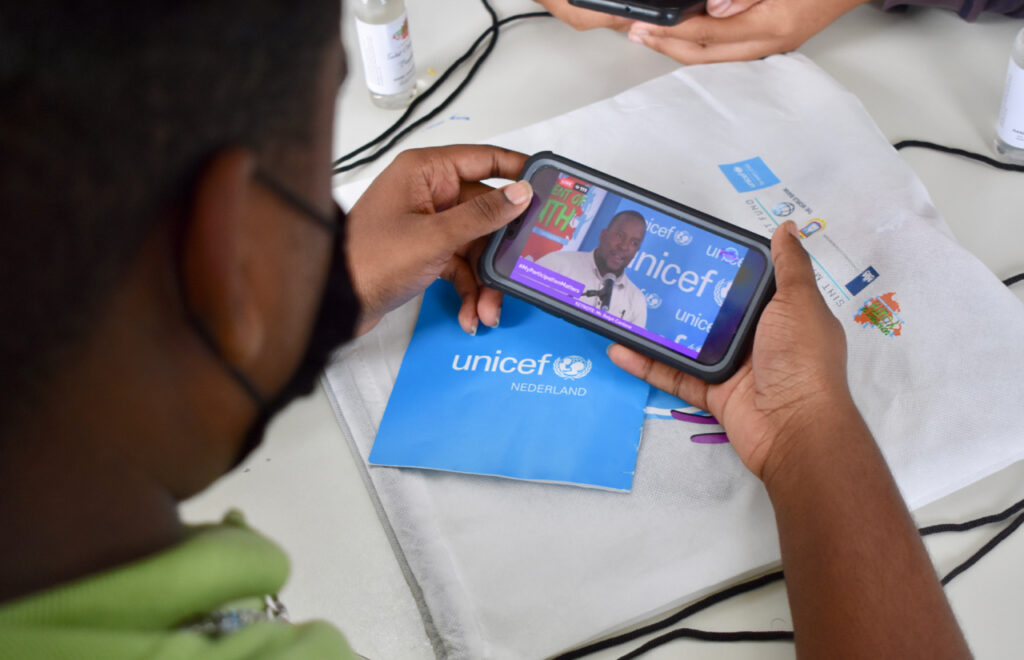 Students made comments seen live on screen. A selection:
"Youth may be seen as problem makers now but will become the problem-solvers of the future" (student Jayden)
"Lack of educational opportunities are the reason for high rates of teenage crimes" (student Jamila)
"SXM barely has events for the youth which causes idle hands" (student Victoria)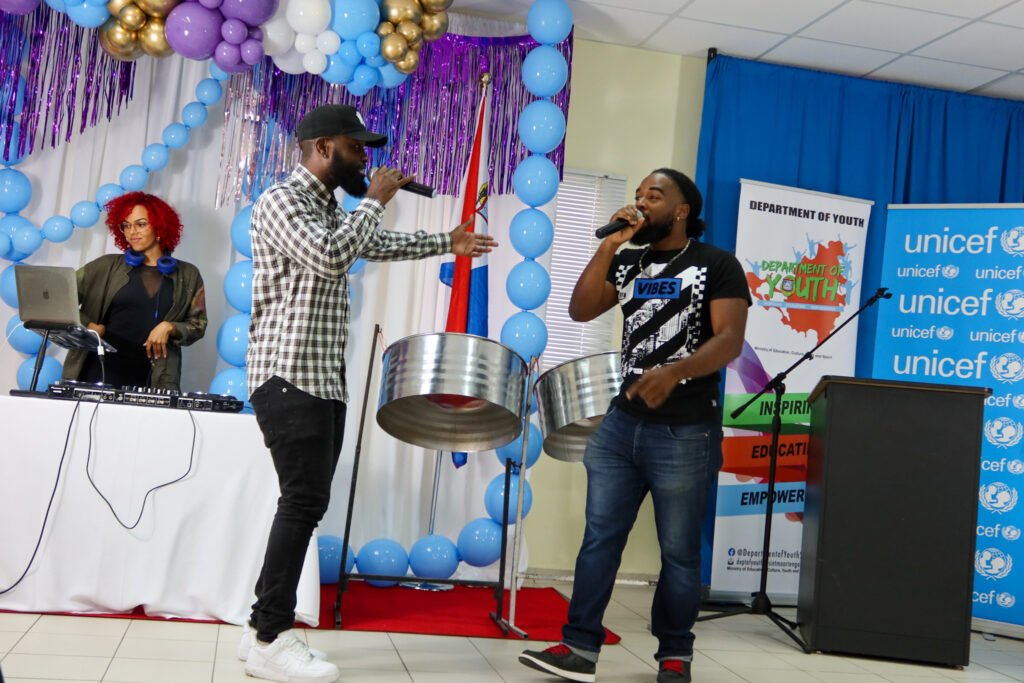 Popular DJ and dancer BB Bad kicked off the Conference. Other young performers such as Kenyo Baly, Jabz York, and comedian Sjoerd Scott kept viewers entertained. Youth cheered them on by sending positive messages.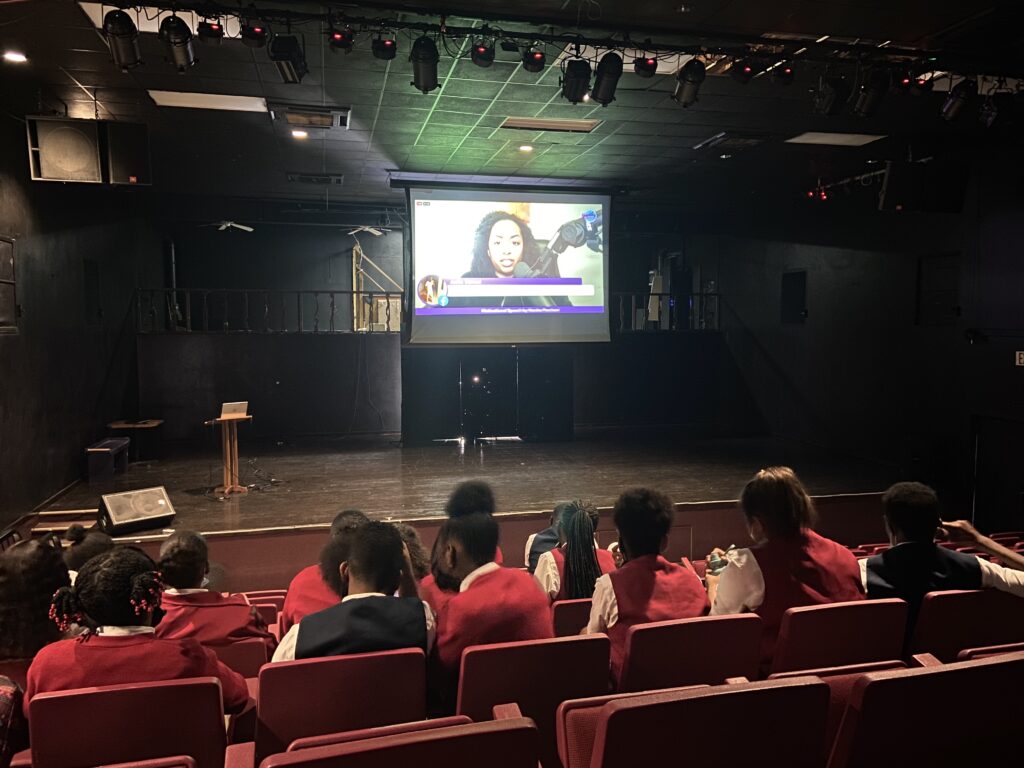 Harsha Parchani addressed not feeling supported by the government in her educational journey as a young person in Sint Maarten. She encouraged youth to "not be afraid of failure and share their unique perspectives as Sint Maarteners." Her empowering speech had students cheering in their seats.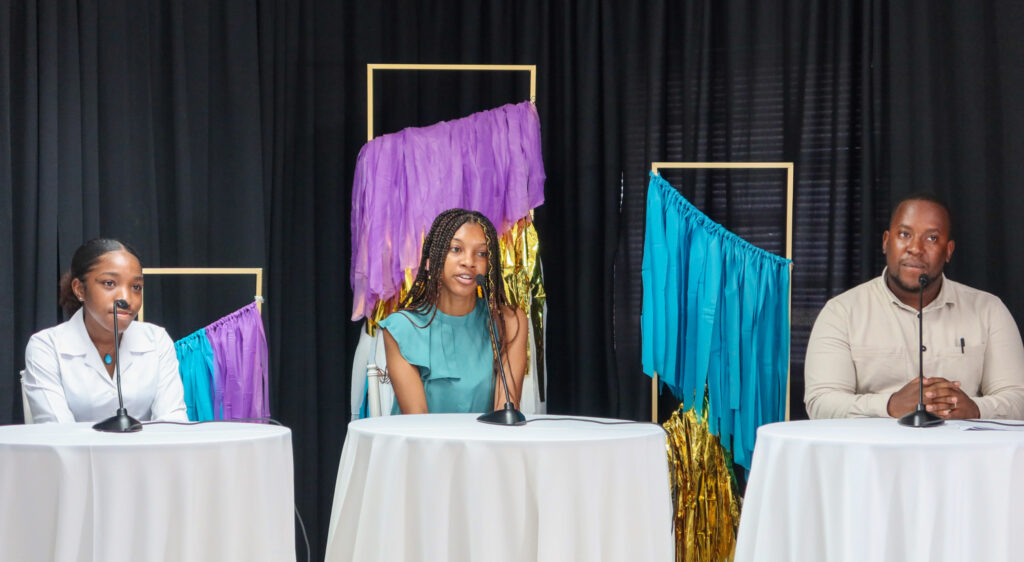 Jamie Lynch, Shaneisha Robinson, Ralph Cantave and Carla Vlaun (not pictured) shared views through a youth panel. They discussed the current needs of the youth and emphasised the importance of continuous follow-up on activities by institutions such as the government, to ensure effective youth engagement.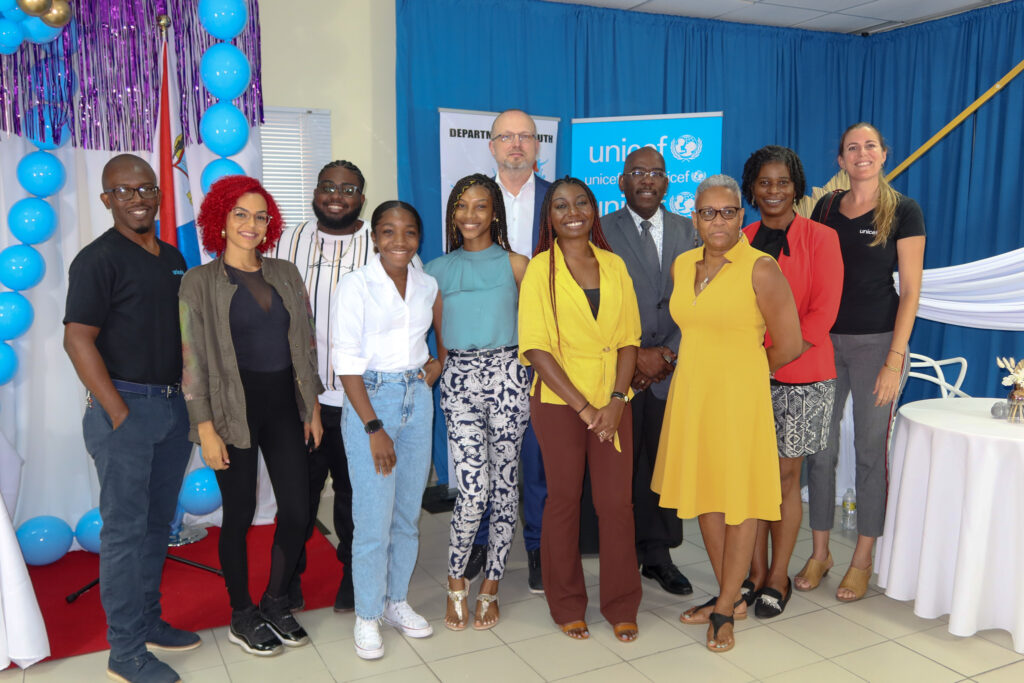 The Youth Roundtable Conference was made possible by the all-youth cast of dynamic speakers, presenters, and performers as well as the Sint Maarten and Digital Event Specialist PWR Agency. The event was organised by the Department of Youth, in collaboration with UNICEF the Netherlands as part of the Child Resilience and Protection Project.