---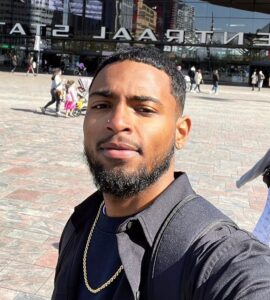 Column by Aisaiah Nunes
---
My grandmother's kindness and support have been a constant source of strength for me. Without her, I wouldn't be where I am today. Growing up in a large household with my mother, siblings, cousins, and my grandmother, I was surrounded by a lot of people but sometimes not effective support. However, my grandmother's impact on my life stands out the most.
Kindness and support
My grandmother's approach to life has always been one of kindness and empathy. While other family members may have had a stern outlook on life, my grandmother always approached situations and people with a compassionate heart. This has had a profound impact on me and has helped me to approach my relationships with people with more empathy.
As a teenager, she would never make me feel like the ideas I had were bad or silly, which made me feel safe while trying to explore my interests. My grandmother's support helped me to make the most of my opportunities instead of getting 'stuck' in a life that does not fulfil me.
Not just lazy
During my teenage years, I struggled academically and received report cards that indicated that I had potential, but my grades did not reflect that. It was only in college that I was diagnosed with attention deficit disorder (ADD), which explained my struggles. Looking back, it was evident that I had ADD, but not many of my teachers took the time to understand me.
Despite my academic struggles, my grandmother still pushed me to keep busy with extracurricular opportunities in and out of school. This led to an opportunity to become a member of the youth chapter of the Sint Maarten AIDS Foundation. Through volunteering, I met role models who provided me with new opportunities and helped me to develop my interests in politics, social justice, and community development. They gave me a platform to explore my interests, and now I am studying something I love.
Self-development
Every student should be given real opportunities. If our society wants to see more proactive and positive young people in Sint Maarten, our systems should facilitate more activities for them (apart from school). This includes sports, music, community work, and other hobbies. Through these activities, young people can explore their interests, develop new skills, and meet friends and role models that will positively impact their lives.
Now, in my third year of studying Public Administration in the Netherlands, I am grateful for the opportunities that have come my way. It is a subject that I admire and am passionate about. I also take the time to focus on self-development, whether it's working out at the gym, volunteering, or exploring new hobbies. I am so grateful that my grandmother allowed me to find my path.
Despite being miles apart, my grandmother still sends me voice notes daily, checking in on me. I know I want to take care of her when we are both older and succeed for myself and her. I am proud of who I am today, and I owe it all to my grandmother's kindness and support.
---
Aisaiah Nunes (short biography):
Grew up in Sint Maarten, attended Milton Peters College, and is known for his work as a youth member of the Sint Maarten AIDS Foundation. Aisaiah, with his interest in politics, social justice, and community development, is now in his third year of studying Public Administration Science in the Netherlands. In his free time, Aisaiah is found at a gym or working on exploring new hobbies and self-development.