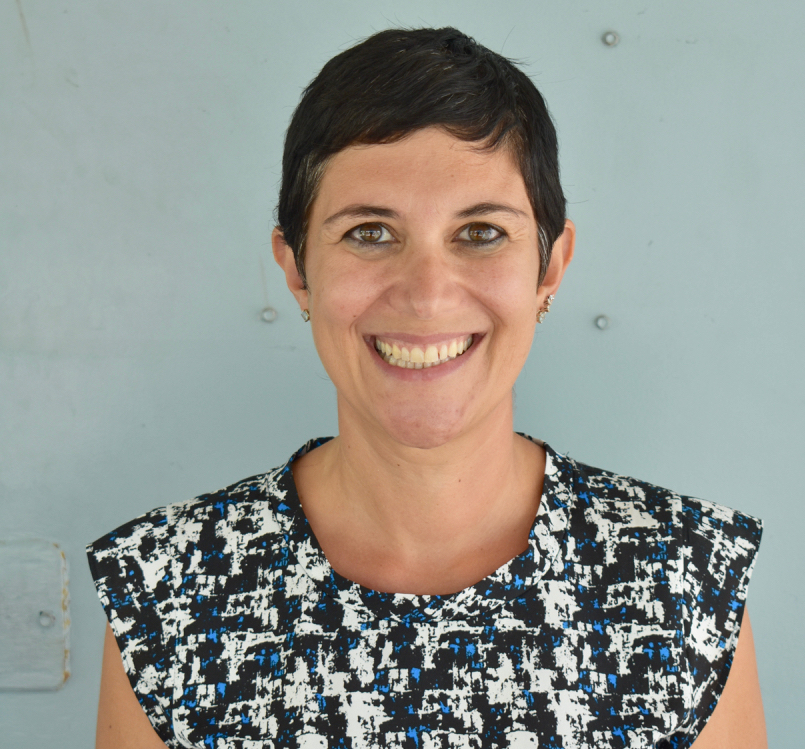 Chiara Ciminello, Senior Child Protection Specialist, UNICEF the Netherlands
Chiara Ciminello supports the efforts of the Court of Guardianship, MECYS, ESF-7, and other key stakeholders working for children to strengthen the current child protection system.

In her experience, when considering child protection and shelter management, the following is important: a clearly defined registration point, a policy for unaccompanied children, staff trained in working with stressed or traumatised children, and physical infrastructure that helps to prevent situations that can pose a risk for them.
Unaccompanied children
'The registration area is the point where the assessment of a child's status as unaccompanied or separated is identified, or whether family members are missing', Chiara says. If a child comes in unaccompanied by an adult, or his or her family is missing, the designated organization/department responsible for Family Tracing and Reunification should be contacted. 'The shelter staff should have a policy for identification, temporary placement and guardianship, until the final reunification of the child. If the unaccompanied child has health needs that require immediate and urgent care, clear rules are necessary regarding the referral to medical facilities, as well as the temporary custodial responsibility of the child.'
Safe design
The shelter arrangement should be gender and vulnerability sensitive, Chiara says. Therefore, it is recommended to dedicate specific areas to these groups. For instance: single men should not be placed with or next to children or single women/women headed households. The same goes for the bathroom facilities: the entry to these areas should be clearly visible and identifiable, brightly lit, and easily accessible. They should not be around a hidden corner or in hidden areas. Ideally, there should be a play area, not only to entertain children, but also to be a place where they feel safe to report concerns. 
Trained staff
'The shelter staff should be trained in techniques to interview and assess children as well as how to detect signs of distress', Chiara says. 'For example, they should be able to identify signs of neglect or abuse, provide basic psychological first aid, interview children, and know how, and to whom to report suspected abuse. All staff should also be aware that all information at the shelter should be presented in a child-friendly way.' A helpdesk can play a role in this: 'The helpdesk is not only a place for information, but also a space where persons can safely indicate any complaints and concerns.'
Sources:
Minimum Standards for Child Protection in Humanitarian Action, 2019: https://alliancecpha.org/en/CPMS_home
The Sphere Handbook: Humanitarian Charter and Minimum Standards in Humanitarian Response (https://spherestandards.org/wp-content/uploads/Sphere-Handbook-2018-EN.pdf)
American Red Cross Sheltering Handbook (Sheltering Handbook (crcog.org)