The Student Support Services Division (SSSD) supports students, so that they can reach their full potential. This support is provided by diverse professionals through a wide range of services and programs. "We know that creating a strong network around our students is key to ensuring a bright future for them."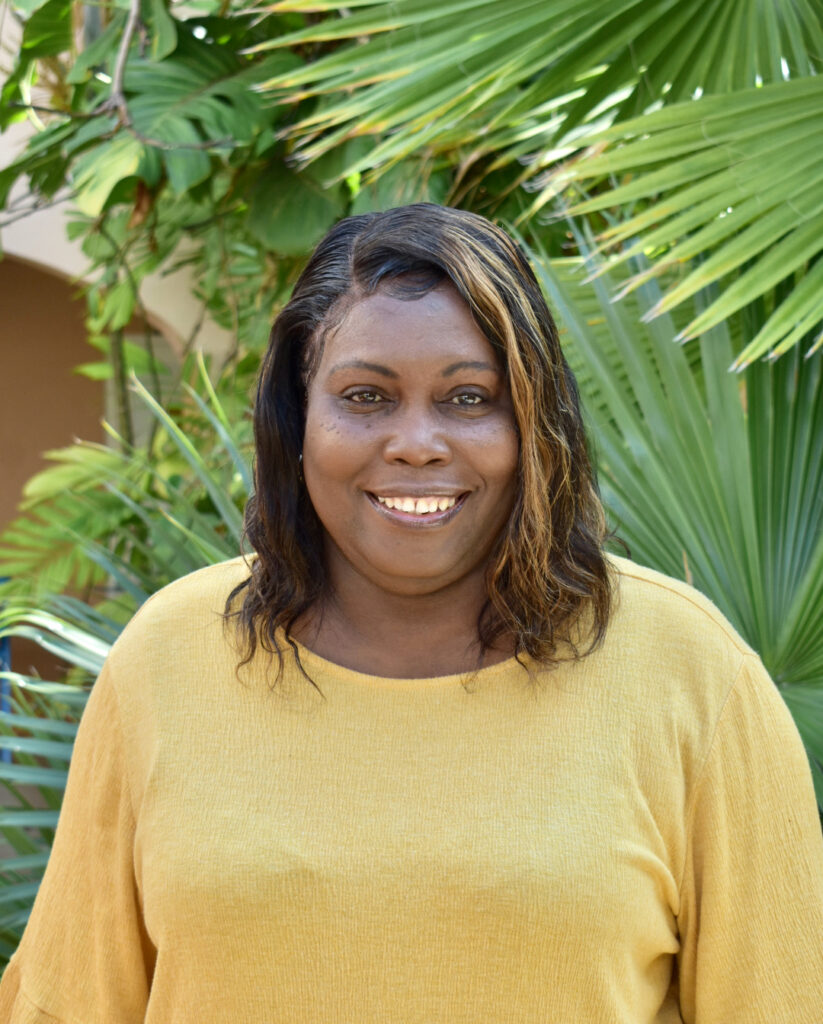 "If every child must learn, then every parent, family, and community must be part of the process, this is the motto of the Student Support Services Division (SSSD)," explains Olga Mussington-Service, head of the Ministry of Education, Culture, Youth & Sport's SSSD.

The SSSD helps to empower students to achieve maximum academic, intellectual, and social growth. This is achieved by providing consultative support to school teams, interventions with students and their parents, and collaboration with community agencies.
Inspiration from Barbados
The SSSD was created after government restructuring post 10-10-10. Olga Mussington-Service, as the head of this new agency, was charged with building the division from the ground up. She figured that she "did not have to reinvent the wheel" and started by looking into what other countries and relevant government ministries in the region were doing to provide support services to students. She found that Barbados had one of the oldest Student Support Services Units (SSSU) in the region. "I traveled to Barbados and worked at the SSSU for a week to observe and learn what I could. They really embraced me, and I drew a lot of inspiration from their work." Once back on Sint Maarten, Olga started writing operational procedures and processes and creating the relevant forms to fit the St. Maarten situation after consultations with local stakeholders. The next step was to hire staff for the division.

Today, almost 10 years later, the SSSD facilitates a wide range of services to ensure that they meet their mission, vision and objective. These services are aligned with the core tasks of the division. Their first priority is supporting students so they can reach their full potential. The SSSD does this by offering services such as speech-language pathology, psychological services, counselling, social work services, educational diagnostics, career guidance, parent and student workshops, crisis intervention, training and development, psychosocial preparation and response in emergencies, special education diagnostic assessment, and facilitation of Labour Oriented Education testing, to name a few.
Strong network
Students are referred to the SSSD by the care teams of their schools. Students can be referred for behavioural challenges, social-emotional issues, speech therapy, special education testing, and assessment for giftedness or learning difficulties. Schools also notify the SSSD if they submit a referral on suspicion of abuse or neglect to the Court of Guardianship and the SSSD follows up accordingly. But their support does not end there. Olga: "We know that creating a strong network around our students is key in ensuring a bright future for them."

The SSSD strengthens this network by extending their counselling services to parents of their clients, as well as providing workshops to educators and parents. Workshops can include informative sessions on issues such as bullying, discipline or anger management. The SSSD also runs a monthly parent support group and parents interested in joining this group may contact the division. "Schools can also request workshops. For example, last year we spent a lot of time focusing on bullying prevention in schools," adds Olga. "When necessary we also collaborate with the Court of Guardianship, Foundation Judiciary Institutes, the Juvenile Department of the Police Force and the Ministry of Health, Social Development and Labor, to name a few."

Crisis response
Lastly, some might not know that the SSSD provides crisis response. When a school and their students are going through a traumatic event, such as a death of a teacher or student for example, the SSSD works with the school's care team in their response.  Response is very important to the head of the division as this is an area that she focused on during her graduate studies.  "We have also been working with schools to update and formalize their school safety and emergency plans, evacuation procedures, and emergency drills for disasters such as earthquakes and fire", Olga says.
To carry out their wide range of services and programs, the SSSD is comprised of a team of psychologists, social workers, career guidance counsellors, speech language pathologists and administrative support staff, a total of 14 persons. "The necessary structures must be in place so that our students can reach their full potential", Olga concludes. "We truly believe that it takes a village to raise a child, and that is echoed in our motto."
For more information, you can contact the SSSD at 5431235, email [email protected] or visit their Facebook page.