Tyanna Knight works as a substance abuse counsellor at the Turning Point Foundation, the only drug rehabilitation facility in Sint Maarten.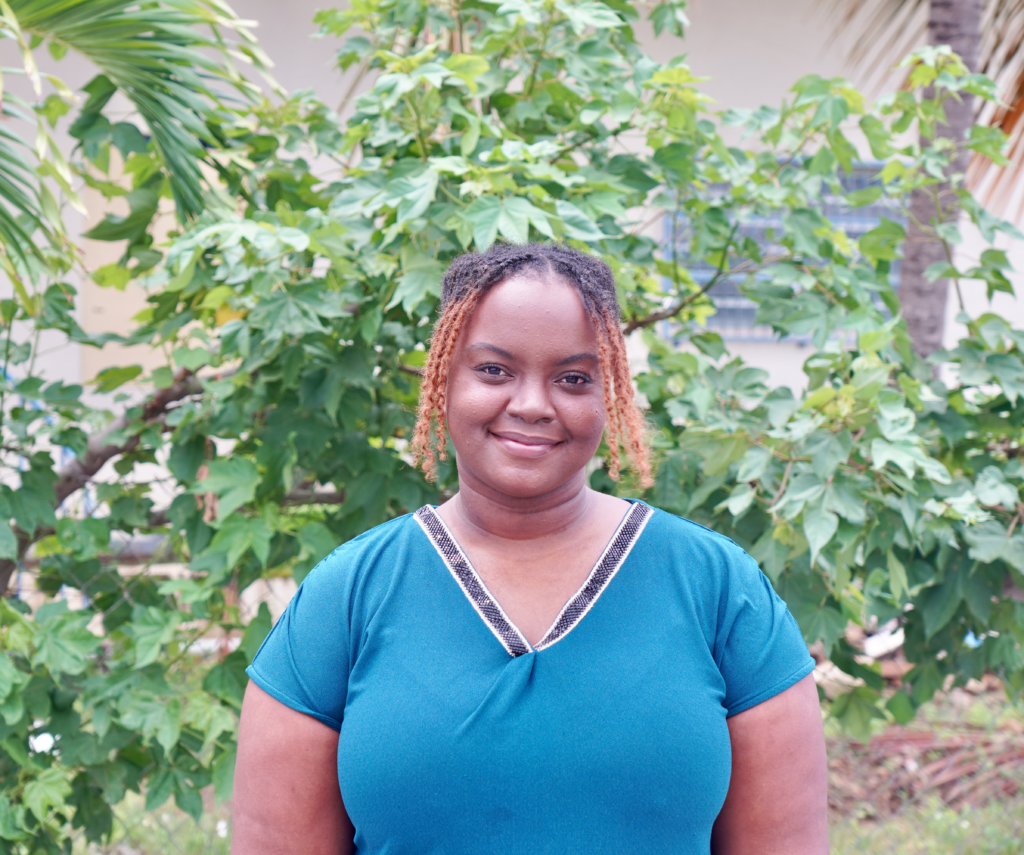 Many patients are referred or mandated to their care via the prison system, but they also offer voluntary treatment. "I think that victims of substance abuse are often misunderstood or disregarded. It would be more helpful if we could treat them with more compassion as a society," states Tyanna.
Turning Point Foundation also treats children and adolescents brought in by parents or as a referral from schools. "There has been a rise of all substance abuse", Tyanna shares. "This can be connected to Hurricane Irma and COVID-19, and people find harmful ways to cope with stress. On Sint Maarten, addiction amongst young people is mainly alcohol, marijuana, vaping, or pills. The youngest client I know of was 11 years old."
Addiction
Addiction is a multifaceted issue beyond just substances like drugs and alcohol. It can encompass various activities and behaviours, often leading to a loss of control and harmful consequences for the individual involved. It can affect people from all walks of life, regardless of age, gender, socioeconomic status, or background. Tyanna, "In Sint Maarten, I think the rise in marijuana, alcohol, and vaping addictions are the most concerning, as our society normalises these substances."

"However, all these substances can be addictive, and teenagers are more susceptible to addictions as their brains are not yet fully developed. Many of the young people I treat do not think they are addicted, but then I ask them: can you stop? Do you choose to smoke instead of socialising or doing homework? Can you keep up with your responsibilities? Are you relaxing or sleeping well? Then they start thinking… maybe I am addicted."
Safety
Apart from addiction, several other negative side effects of marijuana or alcohol use include personality changes, an increase in depression, anxiety, loss of focus, and the inability to regulate emotions – amongst other safety concerns. Tyanna, "There are also safety concerns about the quality of drugs being sold. There is no sure way to know what's in them; one bad dose can destroy one's mental health forever.
Other than the mental symptoms of addiction, it can affect their functioning in school, compromising their future. Due to the changes in personality and emotion control, relationships with parents and friends are also strained. Due to poor impulse control, there is a heightened chance of risky behaviour, such as poor decision-making around sex or participating in dangerous activities, also to finance their addiction."
Treatment
When adolescents are diagnosed with an addiction, Tyanna or other counsellors at Turning Point use talking therapy to assist, supported by other activities and positive outlets depending on the client's interests. However, due to the vulnerable neurological system of adolescents, recovery can be difficult, Tyanna explains.

"When you are sober, it can already be challenging for your brain to process feelings such as anxiety, anger, sadness, etc. Initially, substances such as alcohol or marijuana can feel like they are helping you cope with those feelings. However, your brain also becomes less capable of processing those feelings. So when you stop drinking or smoking, you can feel like these negative emotions are even heavier, triggering you to continue drinking and smoking – this is why it is so hard to stop."

Tyanna shares that there have been some successful stories, but that "therapy is never the only answer; young people with addiction issues, like adults, need a strong support system, and most importantly – decide that they want to stop for themselves."
Solutions
"Parents should be more vigilant, though I understand it is hard to navigate the privacy of a teenager who is becoming a young adult. Finding their reason for using drugs, however, is always most important when offering help. As adults, we ourselves don't always cope with stress in the healthiest ways, and teenagers may also be drinking and smoking, etc., to ease their pain. It is always better to stop this pattern before it follows them into adulthood. Education is also crucial. When I present about marijuana or vaping, most students have no idea what dangers are attached – and are already smoking. Education on substance use needs to be implemented earlier and more consistently in the school curriculum.
On the contrary, Turning Point Foundation has heard from schools and patients first-hand that teenagers are buying and using drugs such as marijuana or pills in school. "We can also see first-hand, during celebrations such as Carnival, how many children drink alcohol on the streets. It seems to be normalised for minors to drink, smoke, and party, so it is also understandable that more adolescents are getting addicted to substances," concludes Tyanna.
Turning Point Foundation is located on Soualiga Blvd., #5, Pond Island, Philipsburg, Sint Maarten. Those interested in presentations about substance abuse or in need of advice or assistance can email: [email protected] for more information.